JP Karsenty & Associés appoints Pierre Trusson as Counsel
Type
Events & meetings
Publication date
16 March 2023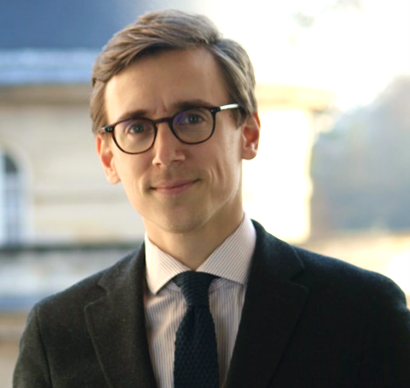 As part of its ongoing development, the firm announces the appointment of Pierre Trusson as Counsel in its IP/IT practice.

"I am delighted to continue my integration within the firm and I am particularly attached to the value of the collective work carried out by the teams, as well as by the tailored assistance of our clients that I wish to continue to reinforce in the future".
Pierre joined JP Karsenty & Associés in 2018 as an associate after working for three years with a French and international law firms recognized for their expertise.

He assists French and foreign clients in drafting their contracts and advises them in negotiations with their partners and with the authorities. He is also regularly involved in litigation before the courts, particularly in matters of patents, trademarks, unfair competition and industrial risks.

"We are very pleased with Pierre's appointment as Counsel within the firm, which rewards his involvement. We are committed to bring talent to our firm, which ensures the stability and sustainability of our teams", commented Béatrice Moreau-Margotin and Martine Karsenty-Ricard, partners of the firm.

Graduated from the CEIPI (University of Strasbourg) and admitted to the bar in 2015, Pierre regularly contributes to the work of various associations in the field of intellectual property such as AIPPI and AAPI. In this respect, he has recently participated in the drafting of the Paris Court of Appeal's fact sheets on compensation for damages in unfair competition and chairs the AIPPI Committee on the topic related to the liability of digital platforms.